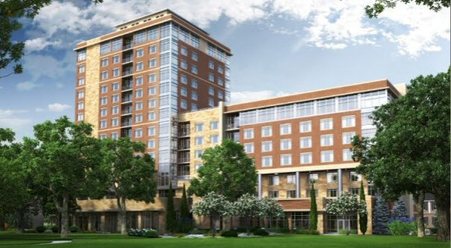 I.B.M. Ring #39 Returns to Bayou Manor??
REMINDER: Effective with our January 2018 meeting, the I.B.M. Ring 39 will return to its former meeting place at Brazos Towers at Bayou Manor, 4141 S Braeswood Blvd, Houston, TX 77025 We meet at 7:00 p.m. Click here for directions. PLEASE NOTE: We will meet this month in the 7th floor conference room.

We are uncertain as the future of continuing our relationship with the Bayou Manor and continuing to have our meetings there. Please watch this website for updates.

Please be respectful for the need to be quiet for the residents and observe the parking rules.

---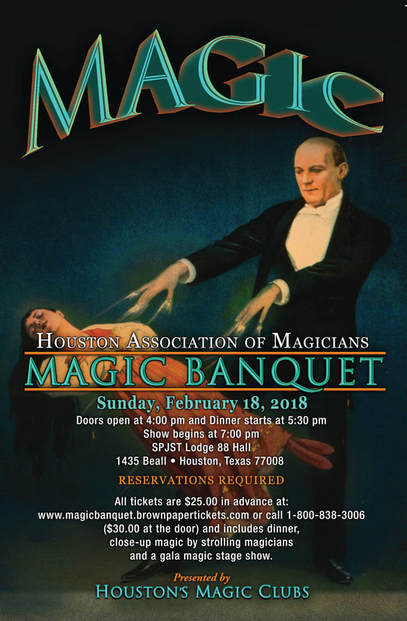 Annual Installation of Officers Magic Banquet
This year's annual banquet promises to bring you even more surprises and mystery than you've experienced before! Our Master of Ceremonies will present the magic of outstanding, award-winning local magicians with a very special "out of town" guest celebrity magician To Be Announced. We will also be featuring many of the local magicians who will be strolling around during the cocktail hour.

When: Sunday February 18, 2018
Time: Doors open at 4:00 p.m. and dinner begins at 5:30. Showtime on stage at 7:00 p.m.
Where: SPJST Lodge 88 Hall, 1435 Beall, Houston, TX 77008 (in the Heights) CLICK HERE for directions
Cost: ALL tickets (young and old alike) will be $25.00 or $30.90 at the door...if they are still available)

All tickets include dinner, close-up magic and a gala stage magic show.

You want to make sure you make your reservations early because in past years we had to turn away people at the door because we were SOLD OUT! Go to
https://magicbanquet.brownpapertickets.com/
to order your tickets TODAY!

Remember, this is open to the public so please invite you friends, family, neighbors, co-workers and people you meet in the street. This will be the place to see magic up close and on stage like you've never seen it!
---

View Current Images From Inside The Magic Island
We received a link from one of our members, Dusten Gray, that points to a Flickr website with pictures from the Magic Island. They appear to be recent photos from 2017 and shows that apparently homeless people have been living in the building It doesn't show any of the artifacts nor posters which leads me to think that they have been removed, stolen, or otherwise "disappeared" You can see the sad shape of the Island by visiting the link at:
https://www.flickr.com/photos/meltedplastic/sets/72157668069139375
---
Magic on the Grill Every Thursday and Saturday Night


David Rangel coordinates a covey of local area magicians who perform close-up magic each week atop hibachi grills at Tokyohana Grill and Sushi Bar. Come enjoy some excellent oriental cuisine or sit at the sushi bar and enjoy some sushi and a drink with some magic on the side.

Where: Tokyohana Grill and Sushi Bar, 3239 Southwest Freeway, Houston, TX 77027
When: Thursdays from 7:00 - 9:00 p.m. and Saturdays from 7:00 - 11:00 p.m.

---
Shane Wilson & Chris Alonzo Performing At Sakura Japanese Steakhouse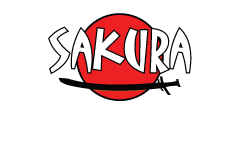 Shane Wilson & Chris Alonzo
now appear regularly at Pearland's superb hibachi restaurant,
Sakura
. Catch live performances every Friday and Saturday beginning at 7:00 p.m.
Fridays - Chris Alonzo
Saturdays - Shane Wilson
Check Shane's calendar by
Clicking Here
for the current schedule of this and other of his public performances.
---
Don't Forget...HoustonMagic is now on Facebook


If you have a Facebook account (and if not, then you're missing out on potential business opportunities), then please visit
http://www.facebook.com/HoustonMagic
and hit "Like" to be added to the group. Here is your chance to let the world know what you are doing on the local Houston magic scene. Please post your links, videos, photos, announcements, upcoming show events, and more. Join the group today!
---
Tweet me


You can now follow what's happening in the Houston Magic Community by joining Twitter and following @magichouston which is our new Twitter account name. Updates of who is doing what and where will posted as they are relevant to our community. Follow us and we will follow you and retweet as necessary. Go to
www.twitter.com/magichouston
to begin following us NOW!
---
The Magic Word Podcast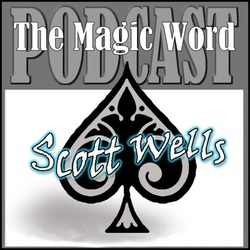 The Magic Word
is the weekly podcast hosted by Scott Wells
filled with magic convention coverage that is not posted anywhere else on the internet. It also includes photos, chats and interviews with magicians about what's going on in and around the magic world. Be sure to listen and subscribe to the RSS feed so you receive the latest as it is posted. Be sure to tune in and listen on
iTunes
or
Tunein
or
Stitcher
or
Feedpress
. You can listen online or by downloading any of these podcasts and carry it with you for your daily commute. If you have any news items, comments or suggestions, then please contact Scott at
Scott@TheMagicWordPodcast.com
with your newsbits. You can also follow The Magic Word on Facebook at:
http://facebook.com/themagicwordpodcast/
and on Twitter
@MagicWordPod
and Instagram at
ScottWellsMagic
The website address is: https://www.TheMagicWordPodcast.com/
---