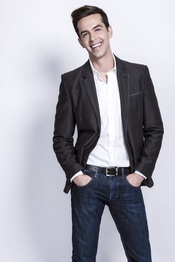 Direct From His Hit TV Series,
MICHAEL CARBONARO Comes to Houston
Michael Carbonaro
will perform in Houston at the Cullen Performance Hall on Friday April 8, 2-16. Here is your chance to see him live and to possibly even win FREE tickets to the show.
Just check out the posting on the Houston Magic Facebook page and "share" the post to your site. Your name will automatically be dropped into the magic top hat and YOU may be the lucky winner!


Michael Carbonaro
has performed over five hundred comically perplexing and improbable feats of magic on his hit TV series,
The Carbonaro Effect
on truTV
.
Now, Michael Carbonaro is taking his show on the road and, for a limited time, you can feel the effect of
Michael Carbonaro… Live!
If you have ever wondered what it must feel like to be on the other side of the charmingly devious Michael Carbonaro as he works his magic to make people believe the unbelievable, now is your chance to find out. You will not just "sit back, relax, and enjoy the show,"
Michael
Carbonaro Live!
is jam-packed with audience interaction, hilarious video clips, and a whirlwind of mind-blowing magic performed live on stage. See for yourself why The New York Times calls Michael's blend of magic and bizarre antics,
"
Genial and witty...utterly convincing.
"
Due to the year-round demands of his television shooting schedule, Carbonaro can only accommodate a limited number of theatrical appearances. In his own words,
"I'm thrilled to get the chance to connect with fans and do what I have loved doing since I was a just a kid – performing magic for live crowds!"
After years of performing in comedy clubs and school gymnasiums, Carbonaro started winning roles as an actor in both television and film. This led to a breakout series of hit magical appearances on
The Tonight Show
with Jay Leno. After turning into a viral sensation, Michael's unique brand of magic performed for unsuspecting people landed him his own hidden-camera series,
The Carbonaro Effect,
currently in its second season on truTV.
Michael has also starred in CBS's
Rush Hour,
HBO's
The Newsroom
, NBC's
30 Rock
, TV Land's
Happily Divorced
, among many others. Michael won OutFest's Best Actor Award and was named "Magician of the Year" by the Academy of Magical Arts.
Don't miss this opportunity to see
Michael Carbonaro Live!
For more information about the tour or to purchase tickets, please visit
www.MichaelCarbonaro.com
. Connect with Michael on Twitter & Instagram @m_carbonaro for exciting updates.
---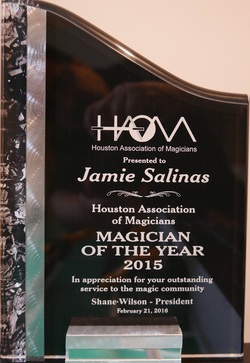 Magician of the Year - Jamie Salinas
Congratulations to Jamie Salinas who was presented with the prestigious "2015 Magician of the Year" trophy at the annual Installation of Officers banquet held on February 21, 2016. This meritorious honor is awarded to the one who has exemplified being the most active and helpful magician in our community.

---
Bob Blau Ring #39 Achievement Award - David Hinkin
Congratulations to David Hinkin for receiving the Bob Blau Achievement Award from I.B.M. Ring #39 for 2015. This is a very special because it's not given out every year. This very special award was presented to David during the Installation of Officers Banquet on March 21, 2016.

---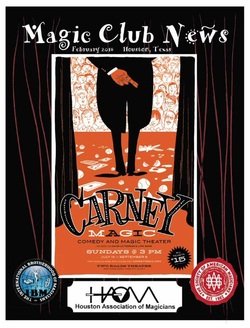 March 2016 Newsletter
Here is the PDF of the recent newsletter for the H.A.O.M. and S.A.M. Assembly #19 and I.B.M. Ring #39. Thanks again to Bob Smith for his hard work in putting together this monthly newsletter. Click on the graphic here or this link to view the newsletter:
http://alliancehouston.org/haom/201603_eversion.pdf
---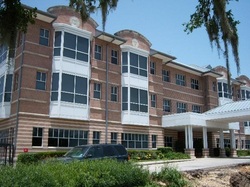 I.B.M. Ring #39 Has Temporary Home
REMINDER: Until further notice and while the Bayou Manor is undergoing renovation, I.B.M. Ring #39 will meet at the Ronald McDonald House, 1907 Holcombe Blvd, Houston, TX 77030
Click Here for directions
The Bayou Manor plans to have completed its renovations by
summer 2016 and we will be able to move back to our original location.

---
Magic on the Grill Every Thursday and Saturday Night


David Rangel coordinates a covey of local area magicians who perform close-up magic each week atop hibachi grills at Tokyohana Grill and Sushi Bar. Come enjoy some excellent oriental cuisine or sit at the sushi bar and enjoy some sushi and a drink with some magic on the side.

Where: Tokyohana Grill and Sushi Bar, 3239 Southwest Freeway, Houston, TX 77027
When: Thursdays from 7:00 - 9:00 p.m. and Saturdays from 7:00 - 11:00 p.m.

---
Shane Wilson & Chris Alonzo Performing At Sakura Japanese Steakhouse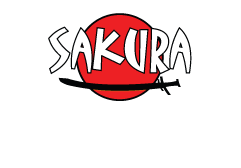 Shane Wilson & Chris Alonzo
now appear regularly at Pearland's superb hibachi restaurant,
Sakura
. Catch live performances every Friday and Saturday beginning at 7:00 p.m.
Fridays - Chris Alonzo
Saturdays - Shane Wilson
Check Shane's calendar by
Clicking Here
for the current schedule of this and other of his public performances.
---
See Ben Jackson Live Each Week at Campioni Restaurant in North Houston

Ben Jackson performs close-up magic on Tuesday and Friday nights when it doesn't conflict with his busy professional schedule of corporate performances. Catch him when you can.

Campioni - 5419 FM 1960 West, Houston TX 77069
Phone 281-893-2267 for current information and to make dinner reservations

---
Rick Hebert Every Other Weekend at Claudia's in League City

Rick Hebert
is performing restaurant magic every other weekend at Claudio's Restaurant & Piano Bar in League City. Their website is:
http://www.claudiospianobar.com/
Rick will be strolling table-side magic, as well as doing a short magic show on the main stage every other weekend. Check the website to dates and times.
---
Don't Forget...HoustonMagic is now on Facebook


If you have a Facebook account (and if not, then you're missing out on potential business opportunities), then please visit
http://www.facebook.com/HoustonMagic
and hit "Like" to be added to the group. Here is your chance to let the world know what you are doing on the local Houston magic scene. Please post your links, videos, photos, announcements, upcoming show events, and more. Join the group today!
---
Tweet me

You can now follow what's happening in the Houston Magic Community by joining Twitter and following @magichouston which is our new Twitter account name. Updates of who is doing what and where will posted as they are relevant to our community. Follow us and we will follow you and retweet as necessary. Go to
www.twitter.com/magichouston
to begin following us NOW!
---
816 Podcast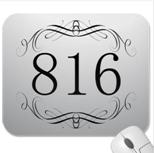 816podcast is the lovechild of David and Alex Rangel
– the irregular, irreverent podcast featuring magic, magicians and talk about all things magic. Be sure to set this as one of your regular "must hear" and "must download" to your MP3 player. Also, they give away
HUNDRED$ OF DOLLAR$
in prizes through their Twitter feed at
http://www.twitter.com/816podcast
.
It is quickly becoming the #1 source for current news and product reviews pertaining to the Art of Magic. "We keep it short and sweet, to the point with an unedited & unbiased opinion" While the 816podcast team makes all efforts to maintain a PG13 rating, well lets just say "You might learn some new words"
The website address is:
http://816podcast.tumblr.com/#description
---
The Magic Word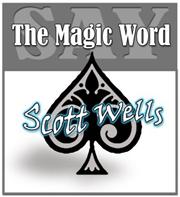 The Magic Word
is the weekly podcast hosted by Scott Wells
filled with magic convention coverage that is not posted anywhere else on the internet. It also includes photos, chats and interviews with magicians about what's going on in and around the magic world. Be sure to listen and subscribe to the RSS feed so you receive the latest as it is posted. Be sure to tune in and listen on
iTunes
or
Tunein
or
Stitcher
or
Feedpress
. You can listen online or by downloading any of these podcasts and carry it with you for your daily commute. If you have any news items, comments or suggestions, then please contact Scott at
Scott@TheMagicWordPodcast.com
with your newsbits. You can also follow The Magic Word on Facebook at:
http://facebook.com/themagicwordpodcast/
and on Twitter
@MagicWordPod
and Instagram at
ScottWellsMagic
The website address is: http://TheMagicWordPodcast.com/
---