Houston Children's Festival Slated for March 29-30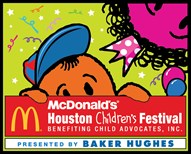 The Houston Children's Festival
will be held on March 29th & 30th from 10:30 a,m. till 6:00 p.m. both days. It has been passed and approved for this to be a club function to help as this is the fund raiser for Child Advocates. The Houston's Children's Festival is the largest children's festival in the nation! Local club members earned points with H.A.O.M. that go towards your Wizard Circle induction and also towards
Magician of the Year
award.
Local magicians are encouraged to come out and strut their stuff with close up magic, There will be tables for performing close-magic. This year there will also be a small stage for those who wish to perform a little show for the tots. The donated time will be greatly appreciated.
If you are interested in participating, then please contact Phil Kampf to coordinate a time (or times) when you can perform. Drop an email to Phil at
phil@magicstreetproductions.com
or call him at 281-610-1129.
---
David Rangel Spoke at TED-x Houston On A Career In Magic

2013 Magician of the Year Award

At the annual Installation of Officers Banquet, Richard Olson received the prestigious "Magician of the Year" for 2013. Congratulations, Dick!

World Famous Austin Magic Auction - April 5, 2014

Plans for the
2014 Austin Magic Auction on April 5, 2014
are in full swing.
Our website
http://austinmagicauction.com
has been updated for this year. The Austin Magic Auction is the largest, best attended magic auction in Texas. In 2013 we had almost 300 attendees and over $25,000 in sales. If you have never attended this auction you will be in for a treat. It's exciting and fun!
If you would you like to be a seller in the "World Famous 2014 Austin Magic Auction" (
sponsored by SAM Assembly 206)
all you have to do is send me an email (Trixie@trixiebond.com ) and I will reply with your seller number for 2014.
The forms and instructions to be a seller are also on our website:
http://austinmagicauction.com/forms-and-documents.html
Sellers will be charged 12% of the selling price (this goes to SAM Assembly 206.) There is no buyer's premium or charge for a non sold item.
For those of you traveling from out of town, please make your hotel reservations soon.
If you are interested, we have hotel information on our website.
http://austinmagicauction.com/area-hotels.html
I look forward to hearing from you soon.
Magically,
Trixie Bond
Chairman, 2014 Austin Magic Auction
---
Magic is Good Medicine

Stephen Shain coordinates the efforts of local magicians to perform magic for sick and convalescent youth and adults. This one minute video below was recorded in the summer of 2013 by Memorial Hermann Hospital for their in-house, close-circuit broadcast station. It is a short synopsis that shows how magic can help brighten the day for children.

Magic on the Grill Every Thursday and Saturday Night


David Rangel coordinates a covey of local area magicians who perform close-up magic each week atop hibachi grills at Tokyohana Grill and Sushi Bar. Come enjoy some excellent oriental cuisine or sit at the sushi bar and enjoy some sushi and a drink with some magic on the side.

Where: Tokyohana Grill and Sushi Bar, 3239 Southwest Freeway, Houston, TX 77027
When: Thursdays from 7:00 - 9:00 p.m. and Saturdays from 7:00 - 11:00 p.m.

---
Shane Wilson & Chris Alonzo Performing At Sakura Japanese Steakhouse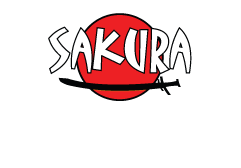 Shane Wilson & Chris Alonzo
now appear regularly at Pearland's superb hibachi restaurant,
Sakura
. Catch live performances every Friday and Saturday beginning at 7:00 p.m.
Fridays - Chris Alonzo
Saturdays - Shane Wilson
Check Shane's calendar by
Clicking Here
for the current schedule of this and other of his public performances.
---
See Ben Jackson Live Each Week at Campioni Restaurant in North Houston

Ben Jackson performs close-up magic on Tuesday and Friday nights when it doesn't conflict with his busy professional schedule of corporate performances. Catch him when you can.

Campioni - 5419 FM 1960 West, Houston TX 77069
Phone 281-893-2267 for current information and to make dinner reservations

---
Rick Hebert Every Other Weekend at Claudia's in League City

Rick Hebert
is performing restaurant magic every other weekend at Claudio's Restaurant & Piano Bar in League City. Their website is:
http://www.claudiospianobar.com/
Rick will be strolling table-side magic, as well as doing a short magic show on the main stage every other weekend. Check the website to dates and times.
---
Don't Forget...HoustonMagic is now on Facebook


If you have a Facebook account (and if not, then you're missing out on potential business opportunities), then please visit
http://www.facebook.com/HoustonMagic
and hit "Like" to be added to the group. Here is your chance to let the world know what you are doing on the local Houston magic scene. Please post your links, videos, photos, announcements, upcoming show events, and more. Join the group today!
---
Tweet me

You can now follow what's happening in the Houston Magic Community by joining Twitter and following @magichouston which is our new Twitter account name. Updates of who is doing what and where will posted as they are relevant to our community. Follow us and we will follow you and retweet as necessary. Go to
www.twitter.com/magichouston
to begin following us NOW!
---
816 Podcast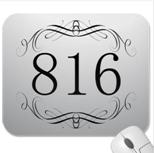 816podcast is the lovechild of David and Alex Rangel
– the irregular, irreverent podcast featuring magic, magicians and talk about all things magic. Be sure to set this as one of your regular "must hear" and "must download" to your MP3 player. Also, they give away
HUNDRED$ OF DOLLAR$
in prizes through their Twitter feed at
http://www.twitter.com/816podcast
.
It is quickly becoming the #1 source for current news and product reviews pertaining to the Art of Magic. "We keep it short and sweet, to the point with an unedited & unbiased opinion" While the 816podcast team makes all efforts to maintain a PG13 rating, well lets just say "You might learn some new words"
The website address is:
http://816podcast.tumblr.com/#description
---
The Magic Word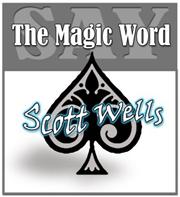 The Magic Word
is the new podcast hosted by Scott Wells
filled with magic convention coverage that is not posted anywhere else on the internet. It also includes photos, chats and interviews with magicians about what's going on in and around the magic world. Be sure to listen and subscribe to the RSS feed so you receive the latest as it is posted. You can download an iPhone app for this podcast at:
http://app.cat/themagicword
Scott also continues to contribute convention reports on the major magic events to the
MagicNewswire
podcast. Be sure to tune in and listen. You can listen online or by downloading any of these podcasts and carry it with you for your daily commute. If you have any news items, comments or suggestions, then please contact Scott at
Scott@ScottWells.com
with your newsbits. You can also follow The Magic Word on Facebook at:
http://facebook.com/themagicwordpodcast/
The website address is: http://TheMagicWordPodcast.com/
---