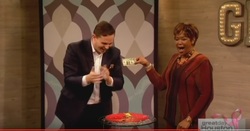 Magician Ben Jackson Dazzles Deborah Duncan
See Ben Jackson incorporate music and magic at the Raveneaux Country Club in Spring, TX on Friday November 20 and Sunday November 22. Click Here for more information on this event. Two of his three shows are already sold out. Don't delay, get your tickets today for the last opening seats.

---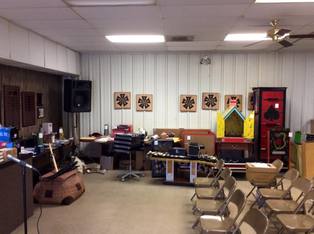 Annual Magic Auction - Deals Galore!
On Sunday November 8, 2015, nearly 40 local magicians converged on the IATSE Hall for Houston's annual magic auction. It may not be the largest, but it is the longest running magic auction in the State. This year there were certainly more sellers than buyers which meant that there were a lot of great deals in a "buyer's market". Many of the 110 Live Auction items did not reach their minimum bid requirements, and even when dropped, they went down to as low as $2.00. There were only two Live Auction items that went for $100 and none of the larger, well-made illusions sold for their incredibly low $500 opening bids. Clearly two thirds of the items were "no bids". And the Silent Auction items mostly went for $1.00 to $10.00.

The final numbers are not yet in, but it is expected to be much lower than previous years and probably around $1,500 total. But this was not discouraging because everyone had a great time of fellowship and we enjoyed the snacks and drinks and the beautiful weather.

---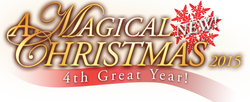 A Magical Christmas 2015 with Curt Miller

December 17 through 27, 2015! Includes Dinner, Show, AND The Festival of Lights!

This Holiday Season, the Magic returns to Moody Gardens! Master Illusionist Curt Miller and his friends return this December in an exclusive new production: "A Magical Christmas 2015" Dinner & Show! This new family tradition is a wonder-filled extravaganza of amazing sights and sensational sounds. Thrill to spectacular feats of magic performed by Curt Miller, one of America's premier magicians! You won't believe your eyes as you witness larger-than-life illusions.

Click on the image above for more details.

---
Magician Ivan Amodei's Intimate Illusions
Master magician Ivan Amodei's intimate, 90-minute salon performance cleverly combines world-class sleight-of-hand and amazing illusions with razor-sharp wit, audience participation and live musical accompaniment by a talented concert cellist. Treat yourself to an after-Christmas gift and witness Amodei manipulating time, discovering a spectator's destiny, controlling a random audience member's fate and even performing a Houdini-like escape. The
Los Angeles Times
named
Intimate Illusions
a Top Pick, and the show's played to acclaim in D.C., Boston, Atlanta, Chicago, San Francisco and at its home base in Beverly Hills.
When: Saturday January 16 - 4:00 p.m. and 7:00 p.m. and Sunday January 17 - 2:00 p.m and 6:00 p.m.
Where:
The Four Seasons Hotel Houston
(
1300 Lamar St. Houston, TX 77010 )
Click on the image above for more information and discounted tickets.
---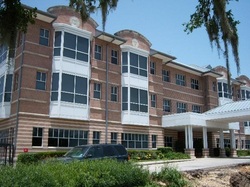 I.B.M. Ring #39 Has Temporary Home
REMINDER: Until further notice and while the Bayou Manor is undergoing renovation, I.B.M. Ring #39 will meet at the Ronald McDonald House, 1907 Holcombe Blvd, Houston, TX 77030
Click Here for directions
The Bayou Manor plans to have completed its renovations by
summer 2016 and we will be able to move back to our original location.

---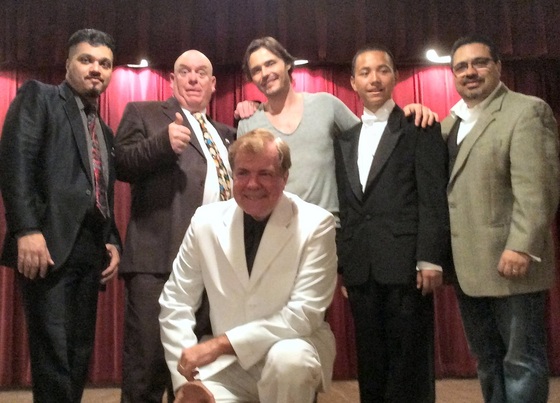 2015 Installation of Officers Magic Banquet

What a wonderful, exciting and professional show we had this year. Over 400 people attended the sold-out banquet that featured over 20 local strolling magicians, a fine dinner and a gala stage show.

For anyone who has photos or stories to post in the social media, be sure to use the hashtag #MagicHouston

---
Magic on the Grill Every Thursday and Saturday Night


David Rangel coordinates a covey of local area magicians who perform close-up magic each week atop hibachi grills at Tokyohana Grill and Sushi Bar. Come enjoy some excellent oriental cuisine or sit at the sushi bar and enjoy some sushi and a drink with some magic on the side.

Where: Tokyohana Grill and Sushi Bar, 3239 Southwest Freeway, Houston, TX 77027
When: Thursdays from 7:00 - 9:00 p.m. and Saturdays from 7:00 - 11:00 p.m.

---
Shane Wilson & Chris Alonzo Performing At Sakura Japanese Steakhouse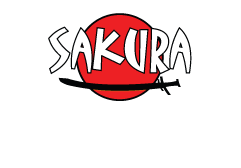 Shane Wilson & Chris Alonzo
now appear regularly at Pearland's superb hibachi restaurant,
Sakura
. Catch live performances every Friday and Saturday beginning at 7:00 p.m.
Fridays - Chris Alonzo
Saturdays - Shane Wilson
Check Shane's calendar by
Clicking Here
for the current schedule of this and other of his public performances.
---
See Ben Jackson Live Each Week at Campioni Restaurant in North Houston

Ben Jackson performs close-up magic on Tuesday and Friday nights when it doesn't conflict with his busy professional schedule of corporate performances. Catch him when you can.

Campioni - 5419 FM 1960 West, Houston TX 77069
Phone 281-893-2267 for current information and to make dinner reservations

---
Rick Hebert Every Other Weekend at Claudia's in League City

Rick Hebert
is performing restaurant magic every other weekend at Claudio's Restaurant & Piano Bar in League City. Their website is:
http://www.claudiospianobar.com/
Rick will be strolling table-side magic, as well as doing a short magic show on the main stage every other weekend. Check the website to dates and times.
---
Don't Forget...HoustonMagic is now on Facebook


If you have a Facebook account (and if not, then you're missing out on potential business opportunities), then please visit
http://www.facebook.com/HoustonMagic
and hit "Like" to be added to the group. Here is your chance to let the world know what you are doing on the local Houston magic scene. Please post your links, videos, photos, announcements, upcoming show events, and more. Join the group today!
---
Tweet me

You can now follow what's happening in the Houston Magic Community by joining Twitter and following @magichouston which is our new Twitter account name. Updates of who is doing what and where will posted as they are relevant to our community. Follow us and we will follow you and retweet as necessary. Go to
www.twitter.com/magichouston
to begin following us NOW!
---
816 Podcast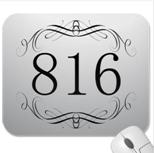 816podcast is the lovechild of David and Alex Rangel
– the irregular, irreverent podcast featuring magic, magicians and talk about all things magic. Be sure to set this as one of your regular "must hear" and "must download" to your MP3 player. Also, they give away
HUNDRED$ OF DOLLAR$
in prizes through their Twitter feed at
http://www.twitter.com/816podcast
.
It is quickly becoming the #1 source for current news and product reviews pertaining to the Art of Magic. "We keep it short and sweet, to the point with an unedited & unbiased opinion" While the 816podcast team makes all efforts to maintain a PG13 rating, well lets just say "You might learn some new words"
The website address is:
http://816podcast.tumblr.com/#description
---
The Magic Word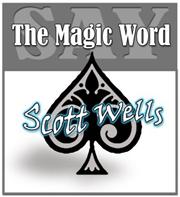 The Magic Word
is the weekly podcast hosted by Scott Wells
filled with magic convention coverage that is not posted anywhere else on the internet. It also includes photos, chats and interviews with magicians about what's going on in and around the magic world. Be sure to listen and subscribe to the RSS feed so you receive the latest as it is posted. Be sure to tune in and listen on
iTunes
or
Tunein
or
Stitcher
or
Feedpress
. You can listen online or by downloading any of these podcasts and carry it with you for your daily commute. If you have any news items, comments or suggestions, then please contact Scott at
Scott@TheMagicWordPodcast.com
with your newsbits. You can also follow The Magic Word on Facebook at:
http://facebook.com/themagicwordpodcast/
and on Twitter
@MagicWordPod
and Instagram at
ScottWellsMagic
The website address is: http://TheMagicWordPodcast.com/
---