Curtis Kam - "The Wizard of Waikiki" to Lecture for Houston Area Magicians
As part of our annual Memorial Day BBQ activities, we will kick off the two day event with a lecture by Hawaiian magician, Curtis Kam.
Working without bunnies, boxes, or busty blondes, master manipulator Curtis Kam creates deep astonishment and pure magic for discriminating audiences all over the civilized world. He serves up the expertly crafted mysteries and gourmet food for thought craved by modern imaginations. Gone are the tired Las Vegas clichés, the parade of shining "empty" boxes, the vacant, staring animals. Instead, enter a lost world of genuine wonder where ordinary objects do extraordinary things, complete strangers know what you are thinking, and sensible adults do stupid things with a large rat trap.

Who:
Curtis Kam
When
: Sunday, May 29, 2016
Time:
5
:00 p.m.
Where:
Alliance Fancaise de Houston, 427 Lovett, Houston, TX.
Cost:
FREE
to all who want to attend - this is NOT part of the H.A.O.M. lecture series and is open to all magicians
---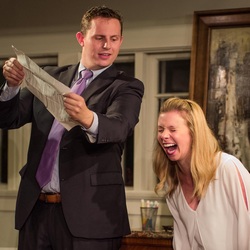 How Magic Island Brought Magic to Houston
The Magic Island was featured on a recent edition of "Houston Matters" on Houston Public Media, KUHF-FM radio channel 88.7. This seven minute podcast was recorded at the recent Magicians' Installation Banquet and features Scott Hollingsworth, Chad Chesmark, Kyle Ryan
, Trixie Bond, Dick Olson, and Sam Gainer. They also talk with Ben Jackson about his show at "La Colombe d'Or" which is performed in an intimate environment.
---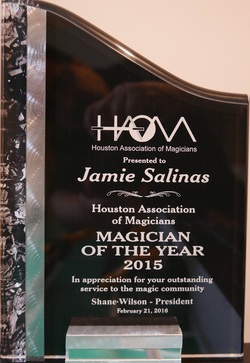 Magician of the Year - Jamie Salinas
Congratulations to Jamie Salinas who was presented with the prestigious "2015 Magician of the Year" trophy at the annual Installation of Officers banquet held on February 21, 2016. This meritorious honor is awarded to the one who has exemplified being the most active and helpful magician in our community.

---
Bob Blau Ring #39 Achievement Award - David Hinkin
Congratulations to David Hinkin for receiving the Bob Blau Achievement Award from I.B.M. Ring #39 for 2015. This is a very special because it's not given out every year. This very special award was presented to David during the Installation of Officers Banquet on March 21, 2016.

---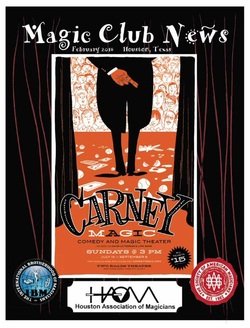 March 2016 Newsletter
Here is the PDF of the recent newsletter for the H.A.O.M. and S.A.M. Assembly #19 and I.B.M. Ring #39. Thanks again to Bob Smith for his hard work in putting together this monthly newsletter. Click on the graphic here or this link to view the newsletter:
http://alliancehouston.org/haom/201603_eversion.pdf
---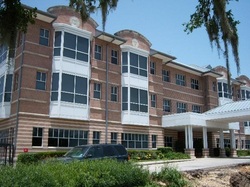 I.B.M. Ring #39 Has Temporary Home
REMINDER: Until further notice and while the Bayou Manor is undergoing renovation, I.B.M. Ring #39 will meet at the Ronald McDonald House, 1907 Holcombe Blvd, Houston, TX 77030
Click Here for directions
The Bayou Manor plans to have completed its renovations by
summer 2016 and we will be able to move back to our original location.

---
Magic on the Grill Every Thursday and Saturday Night


David Rangel coordinates a covey of local area magicians who perform close-up magic each week atop hibachi grills at Tokyohana Grill and Sushi Bar. Come enjoy some excellent oriental cuisine or sit at the sushi bar and enjoy some sushi and a drink with some magic on the side.

Where: Tokyohana Grill and Sushi Bar, 3239 Southwest Freeway, Houston, TX 77027
When: Thursdays from 7:00 - 9:00 p.m. and Saturdays from 7:00 - 11:00 p.m.

---
Shane Wilson & Chris Alonzo Performing At Sakura Japanese Steakhouse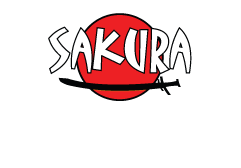 Shane Wilson & Chris Alonzo
now appear regularly at Pearland's superb hibachi restaurant,
Sakura
. Catch live performances every Friday and Saturday beginning at 7:00 p.m.
Fridays - Chris Alonzo
Saturdays - Shane Wilson
Check Shane's calendar by
Clicking Here
for the current schedule of this and other of his public performances.
---
Rick Hebert Every Other Weekend at Claudia's in League City

Rick Hebert
is performing restaurant magic every other weekend at Claudio's Restaurant & Piano Bar in League City. Their website is:
http://www.claudiospianobar.com/
Rick will be strolling table-side magic, as well as doing a short magic show on the main stage every other weekend. Check the website to dates and times.
---
Don't Forget...HoustonMagic is now on Facebook


If you have a Facebook account (and if not, then you're missing out on potential business opportunities), then please visit
http://www.facebook.com/HoustonMagic
and hit "Like" to be added to the group. Here is your chance to let the world know what you are doing on the local Houston magic scene. Please post your links, videos, photos, announcements, upcoming show events, and more. Join the group today!
---
Tweet me

You can now follow what's happening in the Houston Magic Community by joining Twitter and following @magichouston which is our new Twitter account name. Updates of who is doing what and where will posted as they are relevant to our community. Follow us and we will follow you and retweet as necessary. Go to
www.twitter.com/magichouston
to begin following us NOW!
---
816 Podcast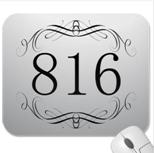 816podcast is the lovechild of David and Alex Rangel
– the irregular, irreverent podcast featuring magic, magicians and talk about all things magic. Be sure to set this as one of your regular "must hear" and "must download" to your MP3 player. Also, they give away
HUNDRED$ OF DOLLAR$
in prizes through their Twitter feed at
http://www.twitter.com/816podcast
.
It is quickly becoming the #1 source for current news and product reviews pertaining to the Art of Magic. "We keep it short and sweet, to the point with an unedited & unbiased opinion" While the 816podcast team makes all efforts to maintain a PG13 rating, well lets just say "You might learn some new words"
The website address is:
http://816podcast.tumblr.com/#description
---
The Magic Word

The Magic Word
is the weekly podcast hosted by Scott Wells
filled with magic convention coverage that is not posted anywhere else on the internet. It also includes photos, chats and interviews with magicians about what's going on in and around the magic world. Be sure to listen and subscribe to the RSS feed so you receive the latest as it is posted. Be sure to tune in and listen on
iTunes
or
Tunein
or
Stitcher
or
Feedpress
. You can listen online or by downloading any of these podcasts and carry it with you for your daily commute. If you have any news items, comments or suggestions, then please contact Scott at
Scott@TheMagicWordPodcast.com
with your newsbits. You can also follow The Magic Word on Facebook at:
http://facebook.com/themagicwordpodcast/
and on Twitter
@MagicWordPod
and Instagram at
ScottWellsMagic
The website address is: http://TheMagicWordPodcast.com/
---